Acrobatic circuits in trees – Quick flight – Ultimate Route
"Take the heights and challenge yourself!"
Want to surpass yourself, take to the heights and challenge yourself, this acrobatic park is for you!
116 games – 750 m of zip line – 1300 m of circuits with continuous safety line!
10 circuits increasing from 0,5 m to 15,5 m high for the pleasure of the all.
2 callenges : Quick Jump, a jump from a height of 17m! And also a new challenge: the "Ultimate Route", a 20 m high tree climb!
Acro Sensations (+Discovery)
Acro Xtrem (+Sensations)
Quick Jump

Ultimate Route

accompanied
~ 3h
Family price: -5%
for 5 people or more
Group rate : -10 %
for 10 people or more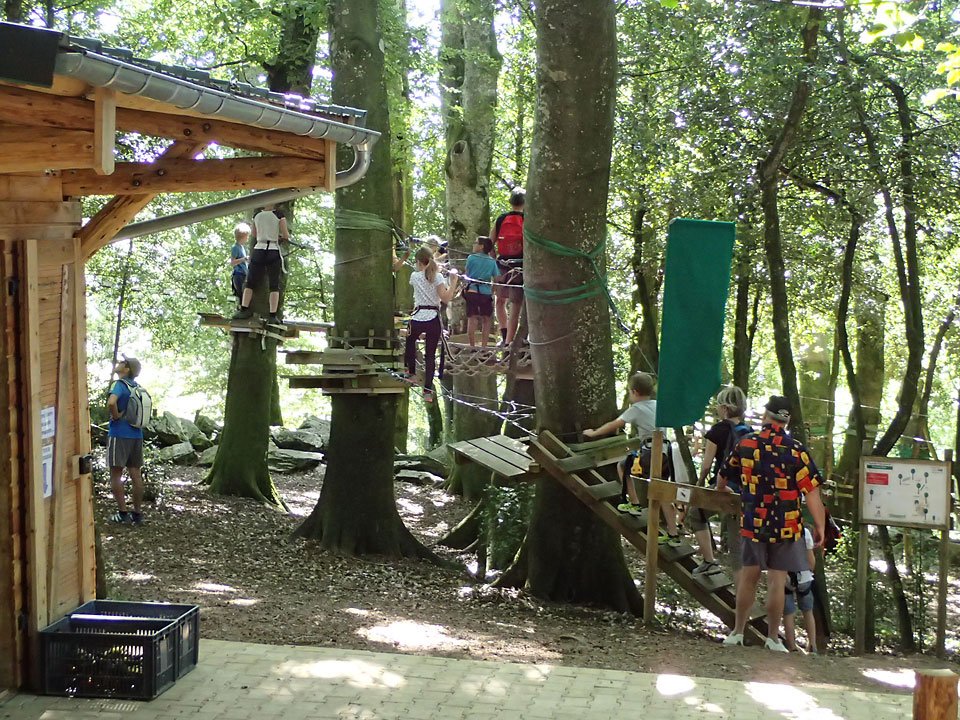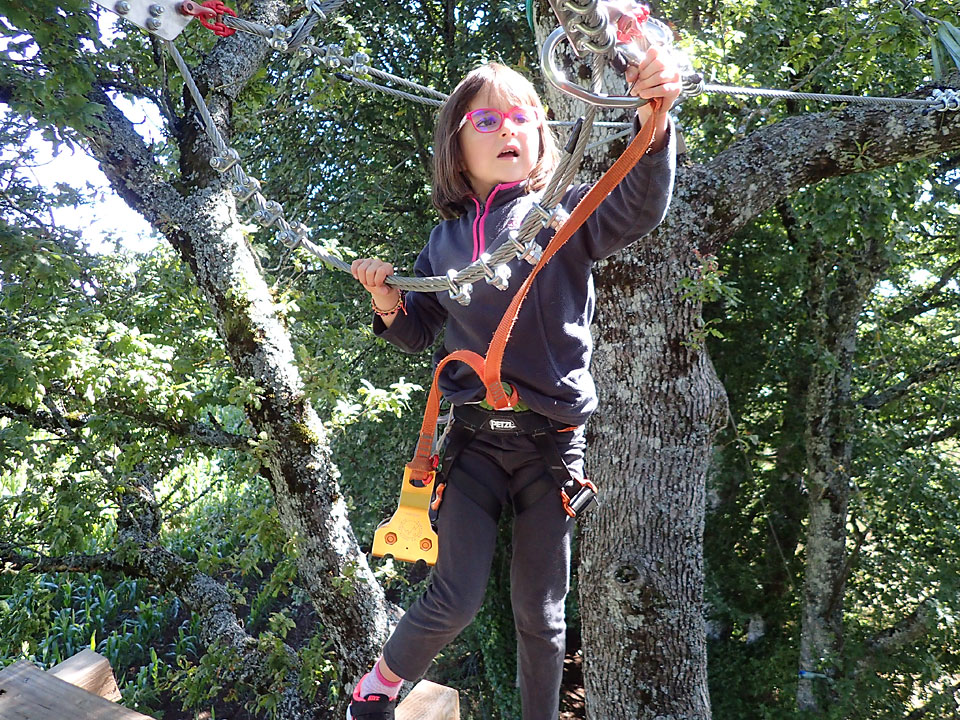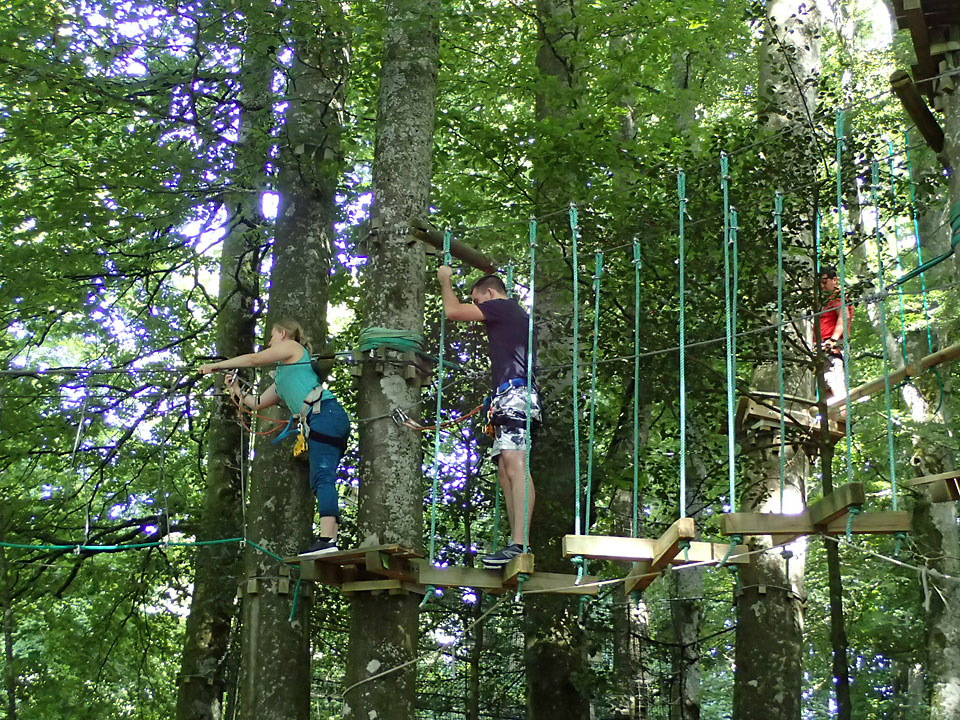 There's always a good reason to come have fun in our park.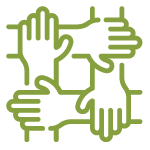 Do not hesitate to contact us to discuss the feasibility of any special requests you may have.  
The circuits
Whether you're a beginner or more experienced, there's sure to be a circuit to suit you.
Your acrobatic session in the trees - step by step
After you've chosen your activities at reception, you'll be shown a video of the park rules and how to put on your harness.
Our monitor will then give you your harness at the equipment room.
Once you have your equipment, you'll be briefed by the monitor to explain the continuous lifeline and how to set up the pulley.
Everyone will do the practice exercises before beginning the circuits.
You'll do the circuits independently, we recommend that you begin with the easier ones before moving on to the difficult ones.
 Now it's your turn !
Quick Flight
Skydive from a 17m high platform!!! You'll be linked to the Quick Flight in the same way as during the circuits. Completely different from bungee jumping ; you jump from a standing position and you freefall for the first few meters, then you get slowed down until you reach the ground.
 You can do the Quick Flight by yourself and jump as often as you like… And the most difficult thing is to jump off the platform!! Adrenaline rush guaranteed!!!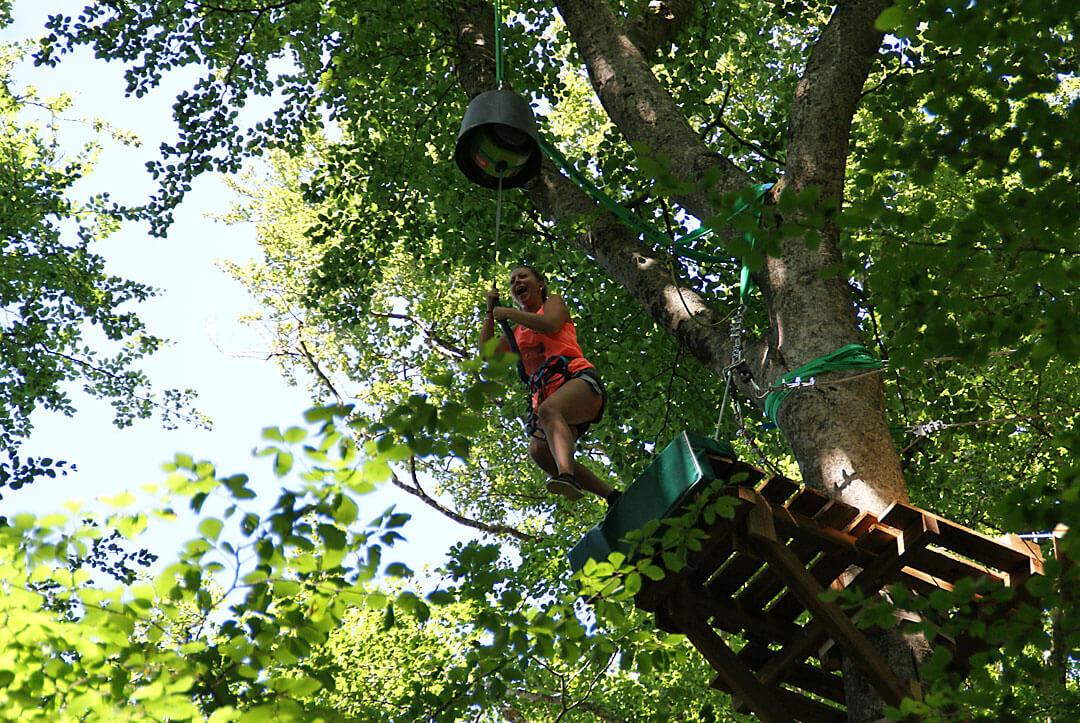 The ultimate route
You'll do a 20 m high tree climb. The trunk has spurs so that you can climb to the tree top. When you let go, the True Blue descender will slow you down until you reach the ground..
You'll do The Ultimate Route independently, and you can climb several times.
Continuous lifeline system
Our circuits are equipped with the COUDOU continuous lifeline system. Once attached to it at the start, you remain constantly connected to it and cannot detach it until the end of the circuit. So, Security 100%, Serenity 100% !!!
Can I start a circuit again?
Yes, you can do the circuits multiple times.
I'm under 18 years old, can I go on the circuits in the park without my parents?
From age 14 upwards, you can take part without your parents being present. In this case you must be accompanied and provide proof of your parents' authorization.
Rules of the Autonomous Acrobatic Park
You are about to do an Acrobatic Park by your own (no instructor will escort you)
Your safety depends on the observance of the instructions
Parents (or accompanying persons) have a supervisory role
A child is not allowed to enter a route alone without parents (or accompanying persons) supervison
Instructors role is to operate in case of difficulty (don't hesitate to ask them for help)
Instructors can stop the activity, at any time, if the rules are not respected
If you leave your harness, come to an instructor to make it checked, before starting again the activity
Don't forget to tie your hair
On the platforms : 2 people max.
On the games : 1 people max.
Regulation and installation of the harness