"Diabolical mysteries!"
Equipped with a tablet and other accessories, you have to solve a mystery, break a curse or open an ancient treasure chest…
Your escapade is interactive and geolocalized, with diabolical mysteries, strange hidden objects, secret mechanisms, and many other challenges…
From age 8.
3 adventures possible: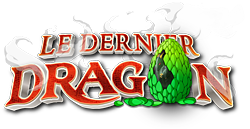 The Last Dragon
The agents of the Office of Mysterious Affairs are tasked with finding and protecting the last remaining earthly dragon egg before a sinister figure gets hold of it…

accompanied

~1h30

The Sorcerers' School
Today is the big day, the entrance exam for the academy of magic, to be admitted you have to prepare an antidote to break the curse…
accompanied

~1h30
The Templar's secret
Legend says that a battle took place in this very forest between the templars and the troops of King Philippe. The templars were beaten but they hid something here…


accompanied


~1h30
We recommend a maximum of 4 to 5 players per team.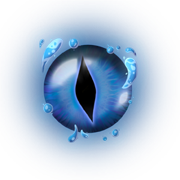 We recommend a maximum of 4 to 5 players per team.
Booking is recommended.
Family price: -5%
for 5 people or more
Group rate : -10 %
for 10 people or more

How a game is played
Chaque équipe se verra remettre 1 tablette et 1 lot d'accessoires.
Un briefing vous permettra de vous familiariser avec l'interface de la tablette.
Le scénario ainsi que le chrono démarrent et vous êtes immergés dans l'aventure choisie.
La géolocalisation vous permettra de trouver les indices dissimulés dans la forêt.
À chaque indice, une énigme est à résoudre à l'aide des accessoires fournis.
Vous avancez ainsi dans l'aventure, d'indice en indice, pour enfin résoudre l'énigme finale qui clôturera votre quête.
C'est une course contre la montre, l'objectif est de mettre le moins de temps possible.
Attention, jusqu'à la dernière seconde, rien n'est gagné !!!