"Welcome to the future!"
You have various scenarios to choose from, inspired by video games.
You're the hero now, so start your adventure !
Your equipment: 1 raptor III laser tag, a headset with 360 ° sensors
With it's vibration module, information feedback on a LCD color screen, a set of personalized sound effects and its red dot viewfinder, the Raptor III is not only a lasertag gun, it's also a gaming console!
Booking is obligatory.
Laser tag Raptor III features:
– Infrared technology
– 200m range
– Shooting accuracy
– Light: 1 kg
– Tag confirmed by sound effect
– Vibration indicating hits received
– Red dot viewfinder
– Can change weapons during the game (grenade launcher, medical assistance…)
– LCD color screen
Laser game
3 games

~ 1h
Family price: -5%
for 5 people or more
Group rate : -10 %
for 10 people or more


There's always a good reason to come have fun in our park.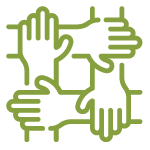 Do not hesitate to contact us to discuss the feasibility of any special requests you may have.