Bouncy Game – Trampolines
"Leaps for good!"
2 air-supported structures for a total of 110 m2 play area, climbing, jumping, a slide and different obstacles as well as 2 trampolines (diameter > 4m).
From age 3. Children playing here must be supervised by parents or an accompanying adult.
Free For any other activity carried out
unlimited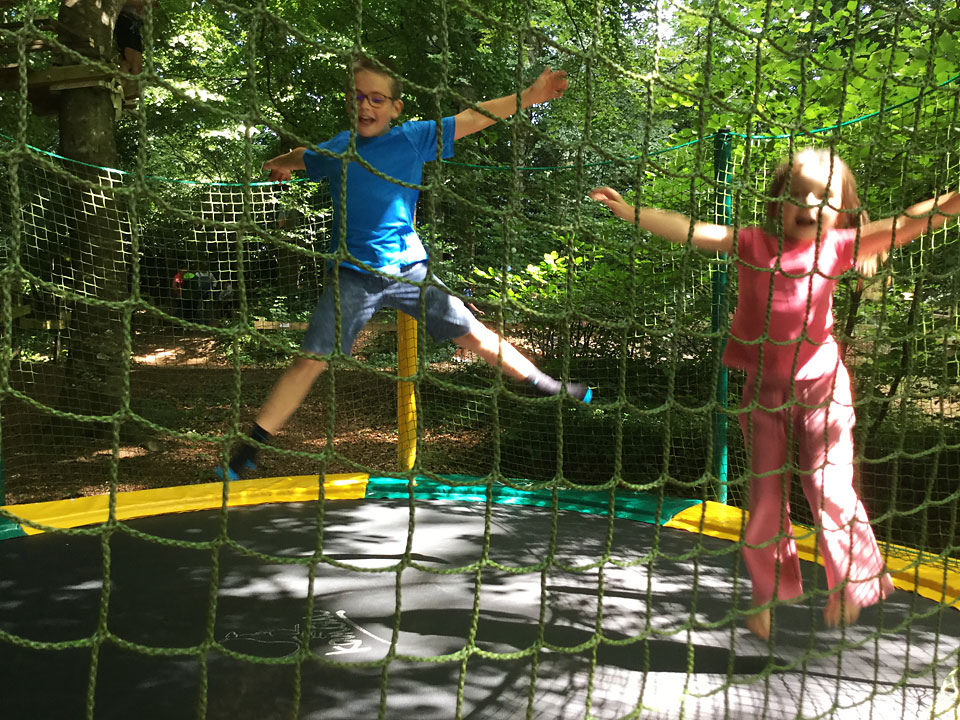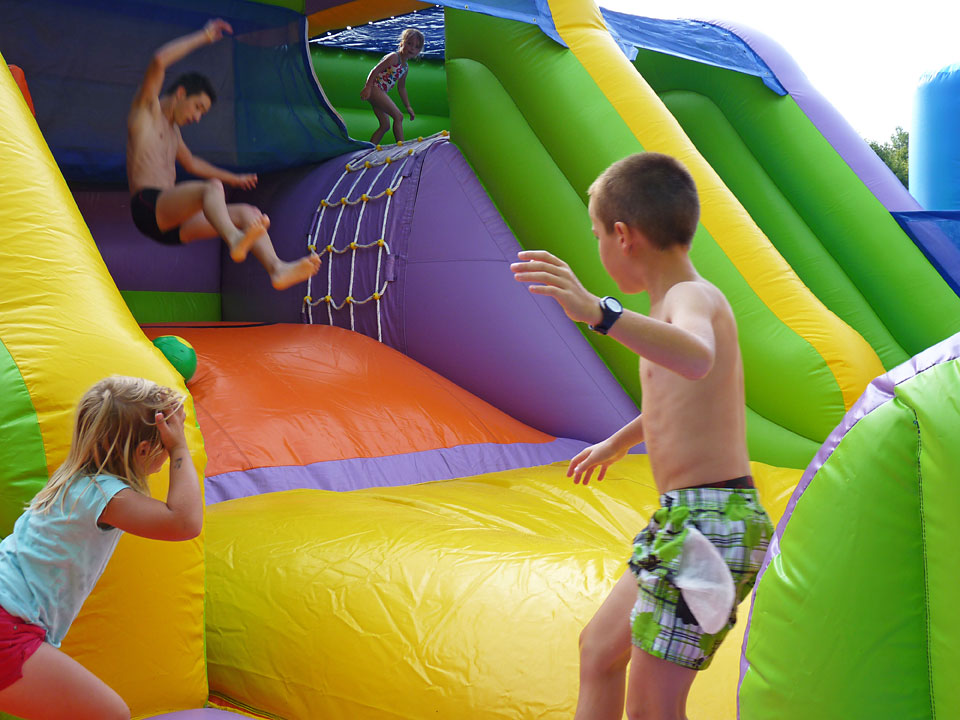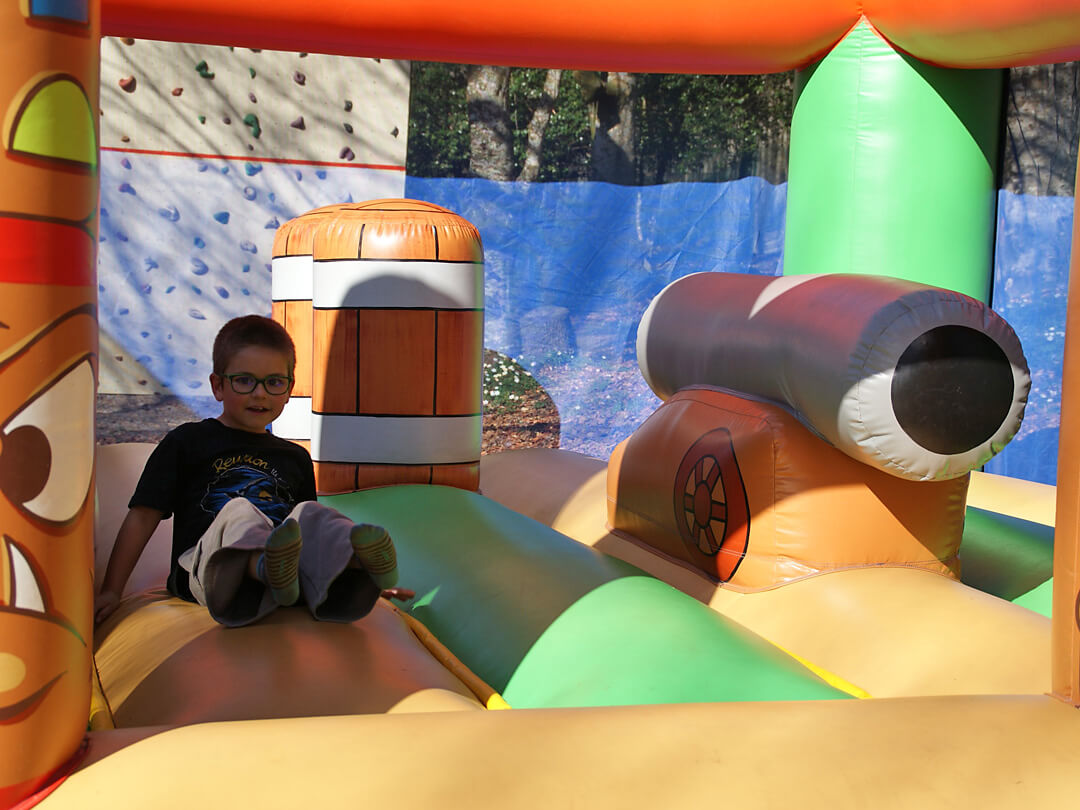 Our games
A 30m2 playground (6mx5m) with obstacles: a barrel, a canon and a treasure chest.
Jump Power is a multi-activity game complex measuring 80 m2 (10mx8m)
The game begins with climbing in three stages : spongy steps for the small children, perforated canvas which is more difficult and then just a basic rope for the more adventurous.
Once they've reached the platform, children can choose between jumping on the dome, or crossing the net monkey bridge to go slide down the slide.
For the fearless, there are ropes on the side of the slide to go down directly.
Family price: -5%
for 5 people or more
Group rate : -10 %
for 10 people or more